Levels
USAG Women Level 2-4
USAG Women Levels 5-10/Open
Xcel Bronze & Silver
Xcel Gold & Up
USAIGC Copper & Bronze
USAIGC Diamond & Up
JOGA Levels 3-8
JOGA Levels 1-2
Team Entries

$130
$145
$130
$145
$130
$145
$130
$145
Included
Entries
REGISTRATION IS NOW OPEN, THIS MEET WILL FILL UP, MAKE SURE YOU REGISTER EARLY
Entry deadline:

Nov 15th or when the meet fills.


All payments must be received by Nov. 15th.
Make checks payable to Star Bound Gymnastics.
Mail in a $200 deposit with an estimate of how many gymnasts you have at each level to hold your spots.

Mail check to: Star Bound Gymnastics
447 Landis Ave.
Bridgeton, NJ 08302
Cancellation Deadline
Requests for refunds must be received by

Nov. 26th.

Substitutions and Level changes must be made by

Dec. 22nd.
Event Finals
Awards
Custom Medals and Team Banners
Team Awards
- Top 3 scores count
For Gymnast
CUSTOM LEOTARD for every female competitor
Custom Gift for every male competitor.
Special medals for all stuck beam routines and pommel horse routines
For Coaches
Custom Gift for Every Coach
Coaches Food Vouchers
Photographer Information
Equipment
Hotel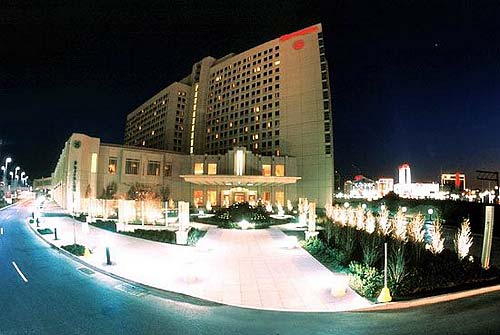 Sheraton Atlantic City
Two Convention Blvd., Atlantic City, NJ
1-609-344-3535
Group Rate: $179 + tax per night
Book your group rate for Starstruck Invitational 27th Annual 2024

Caesars Atlantic City
2100 Pacific Ave.
1-888-516-2215
Room Rates Based on Single or Double Occupancy
Thursday: $66 + tax
Friday: $169 + tax
Saturday: $399 + tax
Sunday: $249 + tax
There is a $24 daily resort fee
Group cutoff date is December 20th
Rooms must be cancelled 72 hours prior to check-in date.
Book your group rate for Starstruck Invitational 25th Annual 2022
Downloads